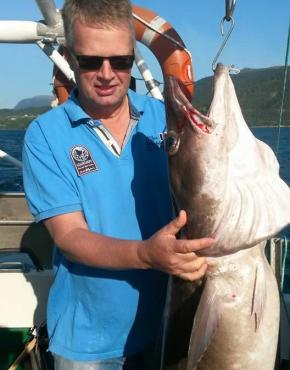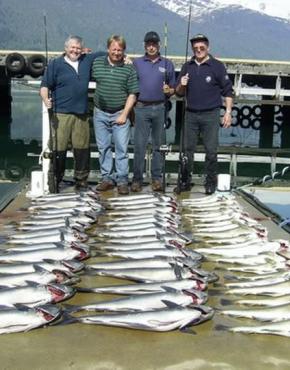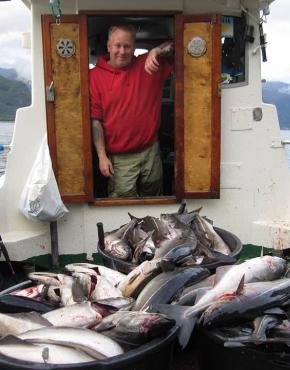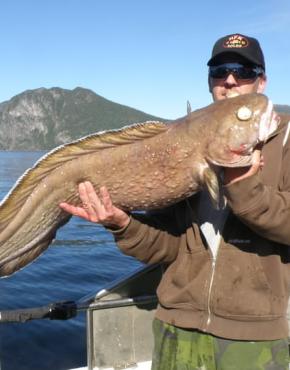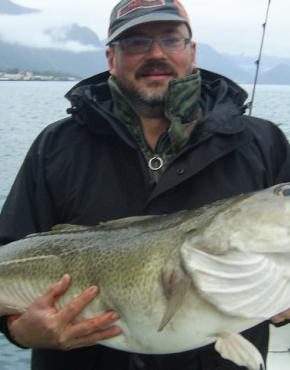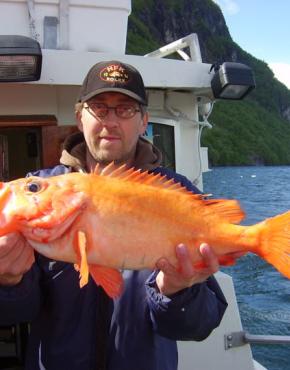 All trips depart from the fishing quay in Åndalsnes. Skipper and fishing guide John Kofoed will take you either on an exciting adventure after large fish or after specific species of fish, all according to your wishes. The fishing banks are very close by and Romsdalsfjorden can offer the chance of big fish and a wide variety of species. The skipper can offer jigging fishing, bait fishing or trolling, all according to your wishes.
Fish types normally caught are Coalfish, Pollack, Cod, Haddock, Turbot, Halibut, Whiting, Herring and Mackerel. Several different species of deep water fish and flatfish are also relatively common catches. For the specialist there are also salmon, sea trout and skate when in season. In all there are 68 different species of fish in the fjord and almost every year new records are broken. Skipper John Kofoed knows the fjord like the back of his hand and the best places to fish dependent upon prevailing conditions. John has guided many happy fishermen to the catch of their lives. At the time of writing John himself has 6 Norwegian fishing records, 2 European fishing records and 1 world fishing record. He is very well known as one of the most experienced salt water fishing guides in Norway.
The good ship 'Brisen' is a traditional 30 foot fishing boat with up to date fish finding equipment. The boat is inspected annually and approved by the Norwegian maritime authorities. Fishing courses for inexperienced sports fishermen can be arranged onboard when necessary. Choose a fishing trip with Rauma Fishing Safaris and look forward to excitement, suspense and of course the possibilities of a big catch on the fjord.
Good Fishing!
Contact:
Skipper John Kofoed Mobil: +47 9717 9442
Season: All days, all year. Weather permitting.
Short 3 hour trips:
Daily 0800 – 1100 - 1800 – 2100
Price Adults Kr: 500,- Children (1– 10) years Kr: 250,-
Whole day trips 6 - 8 hours
Kr: 6000,-
Sale of soft drinks onboard.
Rental of fishing equipment: Kr 200,- per set per day/trip